A Deal for a Ride
A Deal for a Ride by Caramella Del X, Martin Gun from fakehub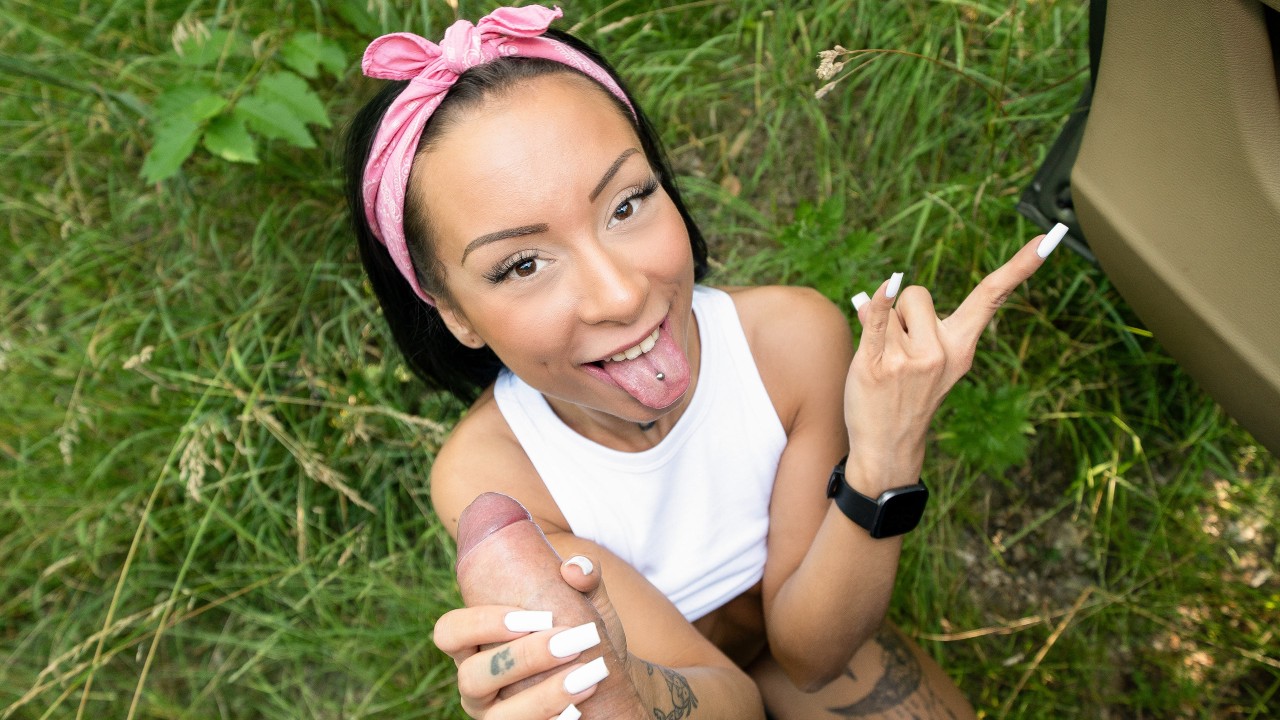 I was driving down a country road the other day when I stopped to chat with a sexy hitchhiker. Caramella Del X told me that she had no money, but she would be willing to offer her services in exchange for a free lift. I agreed, and after the raven-haired beauty flashed me her small, pierced tits,
I opened the passenger door, and she hopped into my car. During the journey, I was starting to get horny, so I offered Caramella some cash if she would suck my cock. Since the naughty slut really needed the money, she accepted my deal, so I pulled over in a secluded area where she dropped to her knees and gave me a deepthroat blowjob! The feel of my big dick in her mouth really turned her on, and Caramella lifted up her skirt and stuck out her incredible ass, inviting me to fuck her in doggy position. Next, the filthy mare bounced her tight pussy on my lap cowgirl-style and reverse, and then I banged her in the boot of the car missionary-style! Once I'd made her cum multiple times, I pulled out and spilled my juices directly into her mouth!
Report reason
Thanks! We got your report.