Big Trouble In Little Venus
Big Trouble In Little Venus by Venus Vixen, Jovan Jordan from Bangbros.com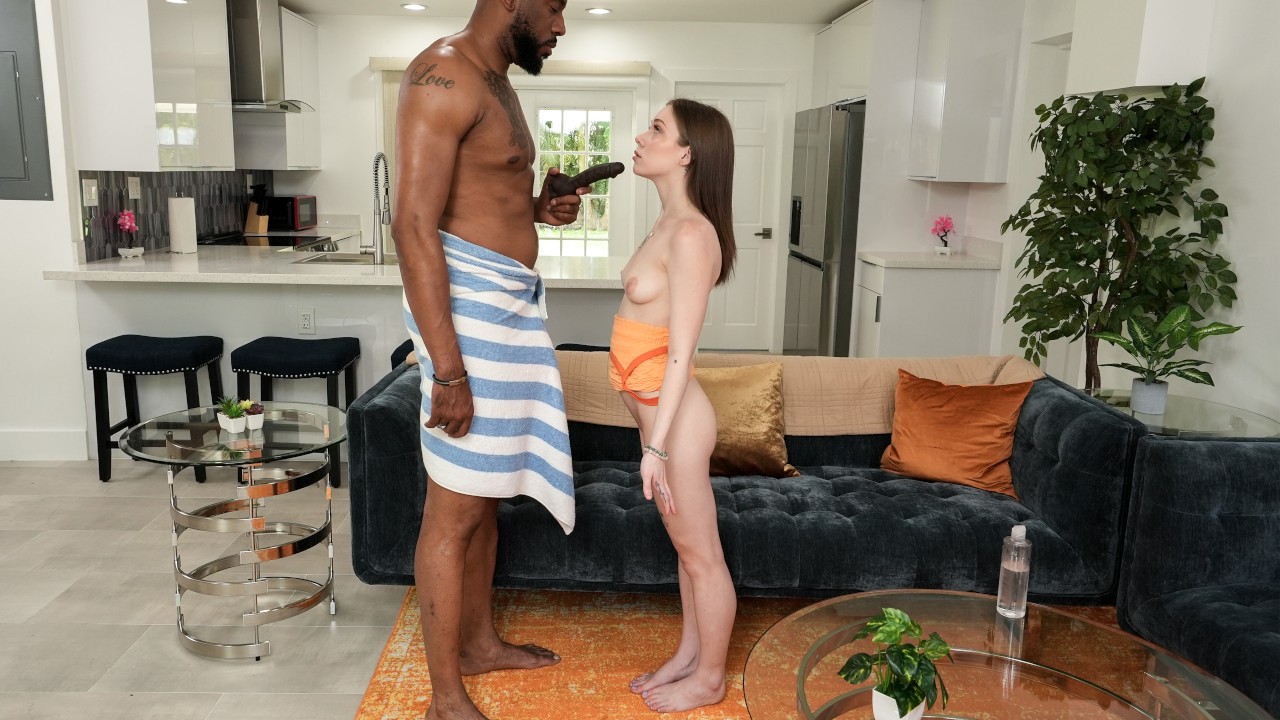 Venus has to be the horniest step daughter alive. Her step dad Jovan is always catching her riding her dildo all over the house. Fresh out the shower he catches her in the living room going to town. He decided enough is
enough; he needs to take her toy from her. He puts it somewhere she can't possibly get it, and that is when she realises how big her step father is.
Jovan is so huge compared to her little frame. She starts to wonder what else on him is big. She pulls off his towel, and
Jovan has a dick bigger than her entire arm. She cant even get her entire hand all the way
around it. She wonders if she can get it in her mouth. You know the deal as long as her mom doesnt find out. She get as much of it as she can in
her mouth while sucking it, but the ultimate test would be to see if it can fit in her little pussy. Just barely. It's stuffs
her to capacity, the giant man and the tiny brat. He unloads all over her face. In the end she assures him it's no need to ride her dildo anymore if he is around.
Report reason
Thanks! We got your report.