Browse In My Store? I'll Fuck You BOTH!
Browse In My Store? I'll Fuck You BOTH! by Sandy Love, Oliver Flynn, James Angel from brazzers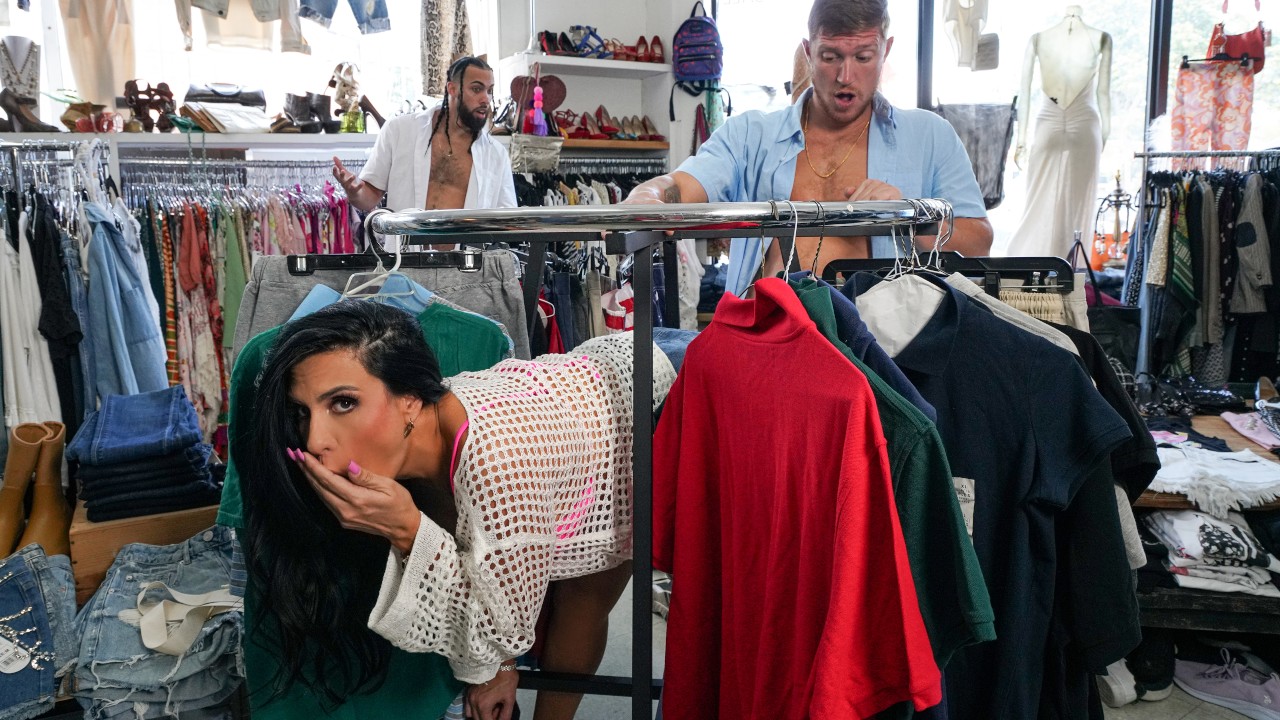 Sexy clothing store employee Sandy Love is super fucking horny. First, she sneakily watches porn in the middle of the store. When that's not enough, she starts seducing other customers. First, she gets some of Oliver Flynn's big dick right out by the clothes racks! Once Oliver's finished with her, she moves on to fucking James Angel in the changing rooms. The sex-crazed sneak gets caught with a load of cum on her face!
Sandy Love, la sexy empleada de una tienda de ropa, está súper cachonda. Primero, mira porno a escondidas en medio de la tienda. Cuando eso no es suficiente, empieza a seducir a otros clientes. Primero, ¡saca un poco de la gran polla de Oliver Flynn junto a los percheros! Una vez que Oliver termina con ella, pasa a follar con James Angel en los vestuarios. ¡La furtiva loca por el sexo es atrapada con una carga de semen en la cara!
Report reason
Thanks! We got your report.