Fertility Specialist Creampie
Fertility Specialist Creampie by ANNA CLAIRE CLOUDS&PENNY BARBER from Breed Me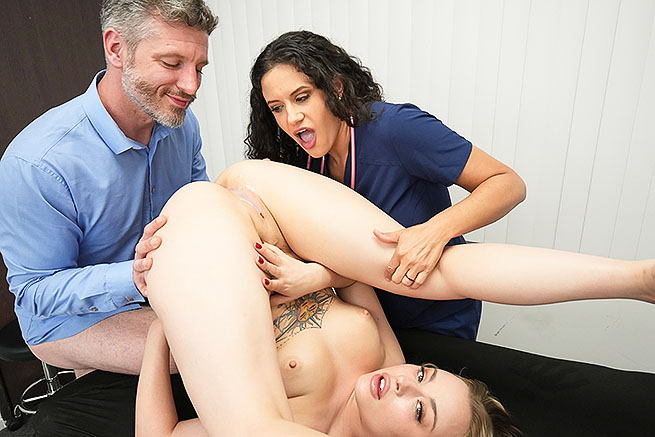 When Anna Claire Clouds decided to visit the sperm clinic she had no idea she would meet such a handsome Doctor Mancini. That man is going to breed her right here, right now, so he fucks her wet pussy in front of his beautiful assistant, Mrs Barber. Anna Claire loves the feel of his cock inside her and, no matter whether she will get pregnant or not, she will enjoy this session.
Cuando Anna Claire Clouds decidió visitar la clínica de esperma, no tenía idea de que conocería a un Doctor Mancini tan guapo. Ese hombre la va a criar aquí mismo, ahora mismo, así que le folla el coño mojado frente a su hermosa asistente, la Sra. Barber. Anna Claire ama la sensación de su polla dentro de ella y, sin importar si se queda embarazada o no, disfrutará de esta sesión.
Report reason
Thanks! We got your report.