Scandalous
Scandalous by Julia Ann, Elsa Jean, Ryan McLane, Marcus London, Robby Echo, Tyler Knight, Maxim Law from WICKED PICTURES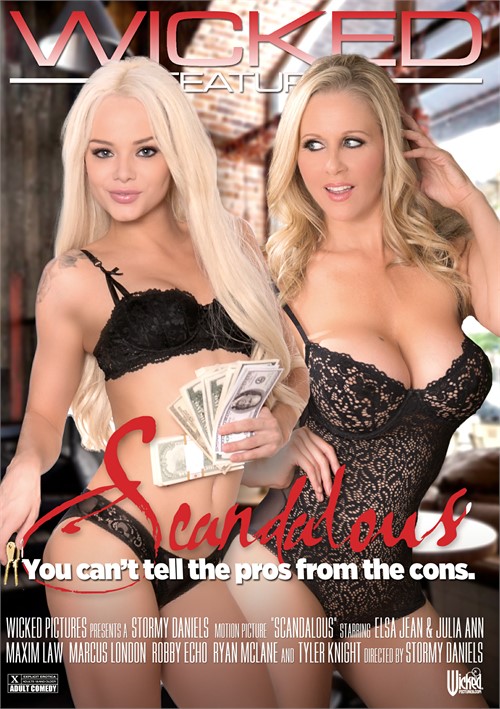 When Katrina's (Julia Ann) husband died leaving a huge debt to dangerous loan shark Tito, she and her daughter (Elsa Jean) were left with the daunting responsibility of paying it back. Using their feminine charms, the mom/daughter
duo were soon doing anything and everything to con their way out of trouble and repay Tito. Unfortunately an unexpected romance causes a new set of problems along the way for them and Tito's patience continues to run thin.
Cuando el esposo de Katrina (Julia Ann) murió dejando una gran deuda con el peligroso usurero Tito, ella y su hija (Elsa Jean) quedaron con la abrumadora responsabilidad de pagarla. Usando sus encantos femeninos, el dúo de madre e hija pronto hizo todo lo posible para salir del problema y pagarle a Tito. Desafortunadamente, un romance inesperado les causa una nueva serie de problemas en el camino y la paciencia de Tito continúa agotándose.
Report reason
Thanks! We got your report.