Squirt N Spin The Slut Who Fucked My Wife
Squirt N Spin The Slut Who Fucked My Wife by Phoenix Marie, Jada Kai , CJ Miles from Brazzers.com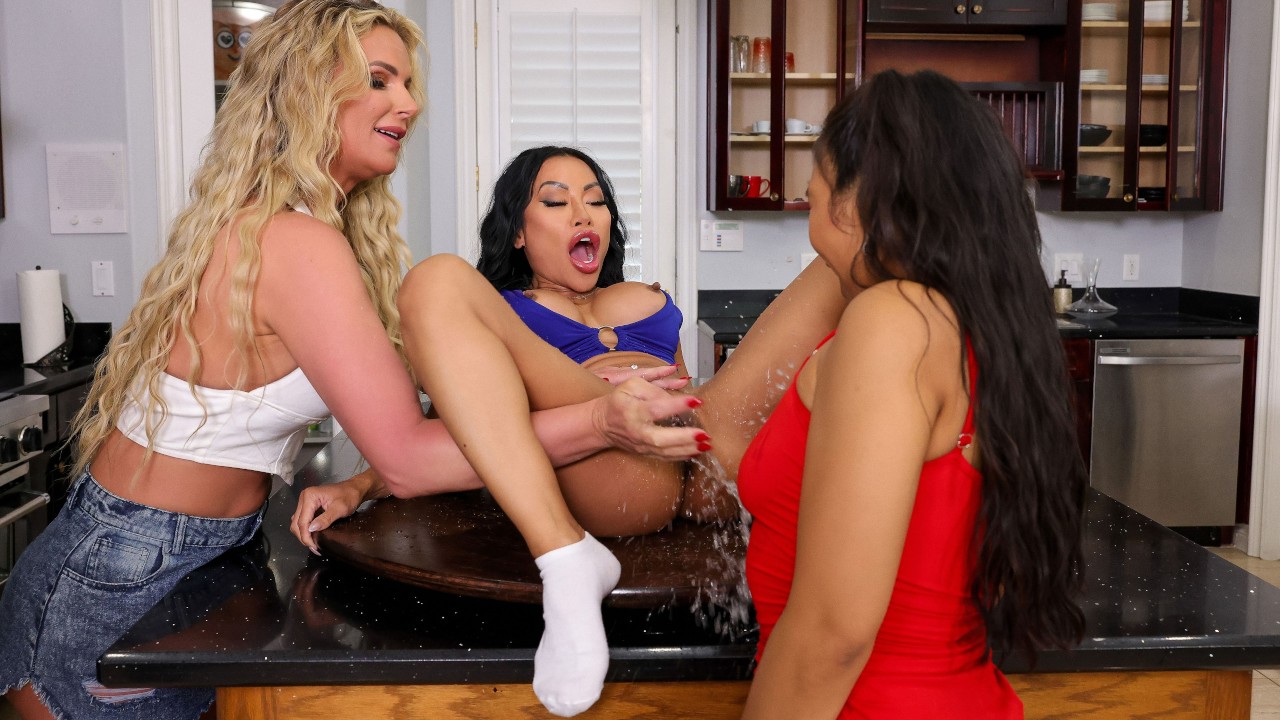 CJ Miles is having the strap-on screw of a lifetime with Jada Kai, complete with oral creampie when Phoenix Marie, Jada's wife, arrives home early. Jada hides CJ in the cupboard, but CJ isn't a hider, she's
a showoff, and she loves showing off her cummy mouth to Phoenix. Phoenix doesn't get mad, she gets even by fucking Jada's plaything until the whole place is a big squirty mess. Phoenix hands Jada a bucket and a mop and chases CJ to the bedroom for some more hot girl-on-girl action.
CJ Miles está teniendo el polvo de su vida con Jada Kai, completo con creampie oral cuando Phoenix Marie, la esposa de Jada, llega temprano a casa. Jada esconde a CJ en el armario, pero CJ no se esconde, es una fanfarrona y le encanta mostrarle su
boca gomosa a Phoenix. Phoenix no se enoja, se venga follándose el juguete de Jada hasta que todo el lugar es un gran desastre. Phoenix le entrega a Jada un balde y un trapeador y persigue a CJ al dormitorio para ver más acción caliente de chica con chica.
Report reason
Thanks! We got your report.